2017-03-30
An Easy Treat to Unwanted Armpit Fats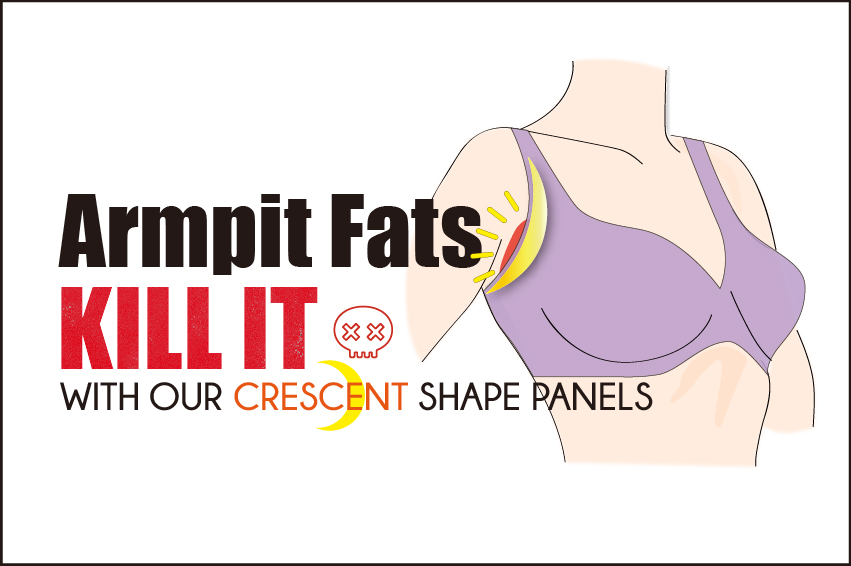 You will find most of our bras are marked with "Underarm Crescent Shape Panels" in our product descriptions. We have put this feature in many of our bra as we believe it is a useful tool to prevent armpit fat formation. It will also improve existing underarm bulges as the result of wearing bad fitted bras over a certain period of time.
---
The Secret Of "Underarm Crescent Shape Panels"

These Panels as the name suggests, are shaped as a new moon, which we placed them along the cup edges near the underarm area to increase underarm coverage area which a normal bra does not provide. The Panels appear in our bras in many different forms, such as sewn in as an extra panel, blended in with the cup or push-up panel, etc. even they bear the same name. With different design cuttings and the use of fabrics of different strengths and intensity, different desired level of coverage and degree of control can be achieved. Your bulges will be covered up and these panels with tightening effect will help to direct the migrated breast tissues at the underarms back to where they should be, i.e., the breasts. Let's see what types of underarm coverage we offer and which one will suit you best:
---
Maximum Underarm Coverage Panel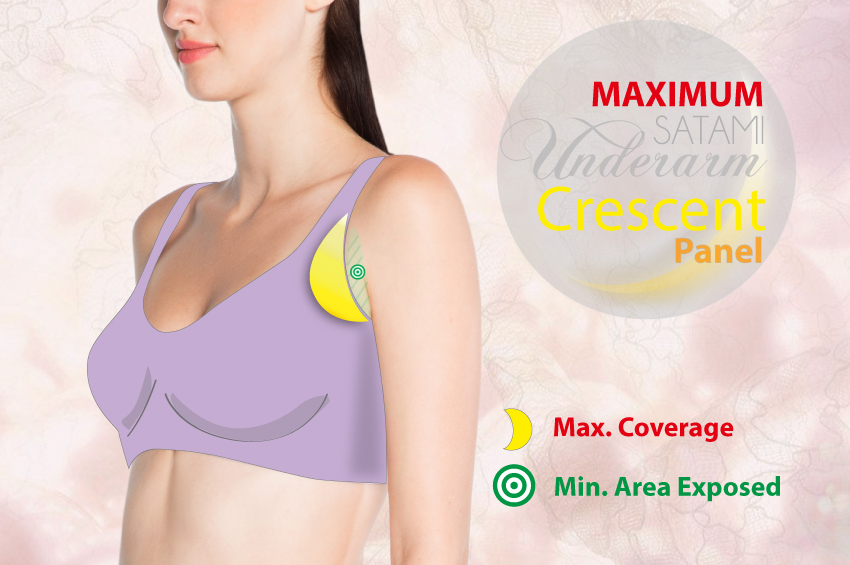 You may not notice it on the outlook, however, when you put on a bra of this type, you will see maximum underarm coverage running from your armpit to over the top bust level. Any extra armpit fats and bulges will be covered effectively with the strength of fabric that you chose. It is particular suitable for women with serious underarm bulges who wants to cover up and improve the situation in the long run. One thing to note is that some newcomers might need some time to get used to the pressure from the panels. However, you should be fine if the coverage of panels does not cut into your upper arms as this will sure cause discomfort.
---
Moderate Underarm Coverage Panel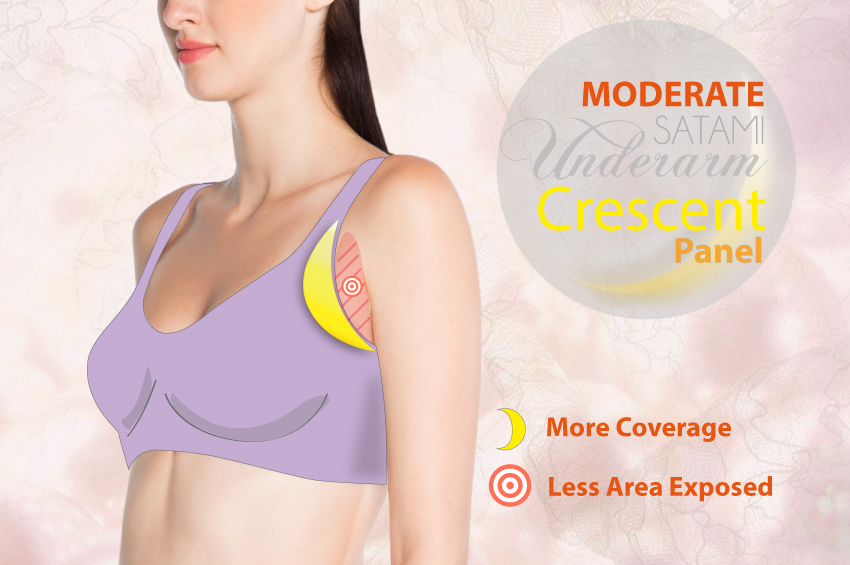 Coverage at the underarm is slightly less than the maximum type with a little underarm area being exposed near the outer edge of the cups. The moderate type provides adequate coverage that gives effective cover and hold of the underarm flesh. It is a good starting point for women who are new to or relatively sensitive to enhanced coverage and tightness but would like to try these bras to get rid of armpit bugles.
---
Underarm Coverage Panel for Normal Hold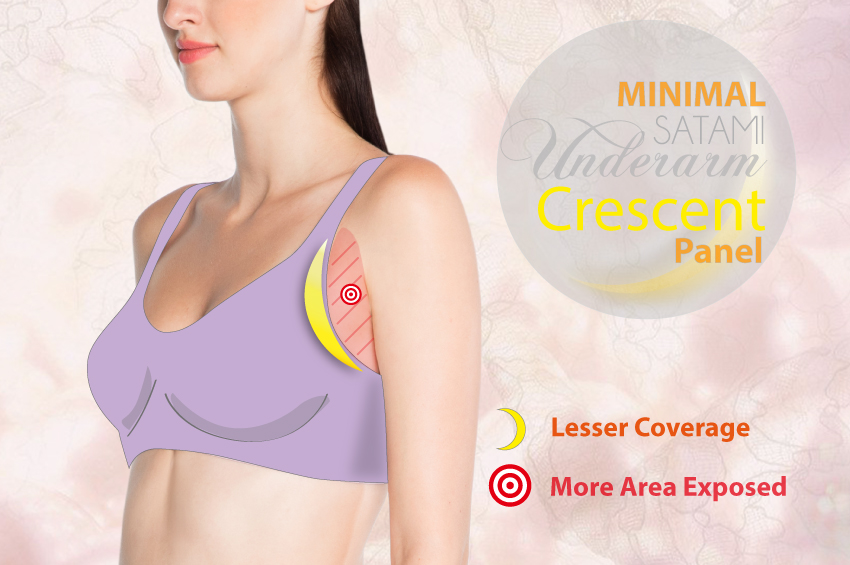 It is the minimal underarm coverage version of our functional bras as it provides little underarm coverage and normal hold of the underarm area. Since lesser underarm area is covered, more underarm flesh is exposed. However, the bras with this design feature will still have better coverage than most conventional bras on the market. It is very suitable for women who want ultimate comfort or for those who do not have any armpit fat issue to keep the breasts in shape.
That mostly covered the topic of our underarm coverage. We hope that you are able to make use of our functional shaping bras to tackle your armpit fat problem now. We will have new topics coming soon. Stay Tuned!