2017-06-16
Bust Lifter To Get Sagging Out of the Way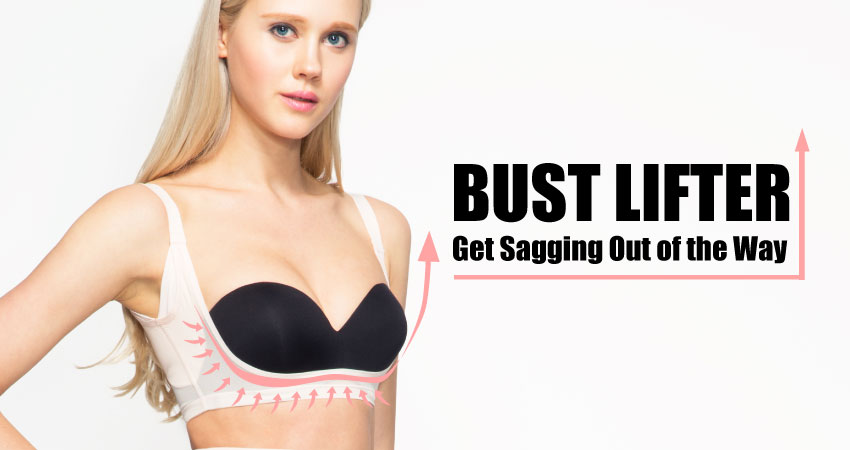 While breast sagging is inevitable for all women, we can always take steps to at least reduce and minimize it. A Bust Lifter, a simple but yet powerful control vest, is designed to be worn with your bra, to give extra support as well as a gentle lift to your bust.
---
The Lift Concept

We all know that a bra is worn to protect and support a woman's breasts from shaking, bouncing, and swaying as you move. However, what if they are too heavy or the bra is not strong enough? An easy cure is of course to get a more supportive bra but unfortunately, it is usually not easy especially when you have bigger breasts. A bra is never enough. But how about two? Unlike a bra which does many functions, a bust lifter is specially designed to give extra support, i.e., a vertical one, to the breasts by reinforcing at the base of the breasts before a bra is put on. This vertical support can give a lift to any breasts whether they are normal or sagging and to keep them at the desired level of bust line. You can expect an instant lift with enhanced cleavage when you put on together with your everyday bra.
---
Our Bust Lifter
Apart from an instant lift, our bust lifters do more. With special cutting, tailoring details and the use of control fabric, our bust lifter embraces your back and underarm areas more which helps to direct the migrated breast tissues to where they should be. The U-shape neckline at the back offers maximum coverage and can distribute the back fat evenly across the back too. We believe in the long run, the wearing of our bust lifter can help to prevent armpit fat formation, decelerate the sagging due to ligaments elongation of breasts.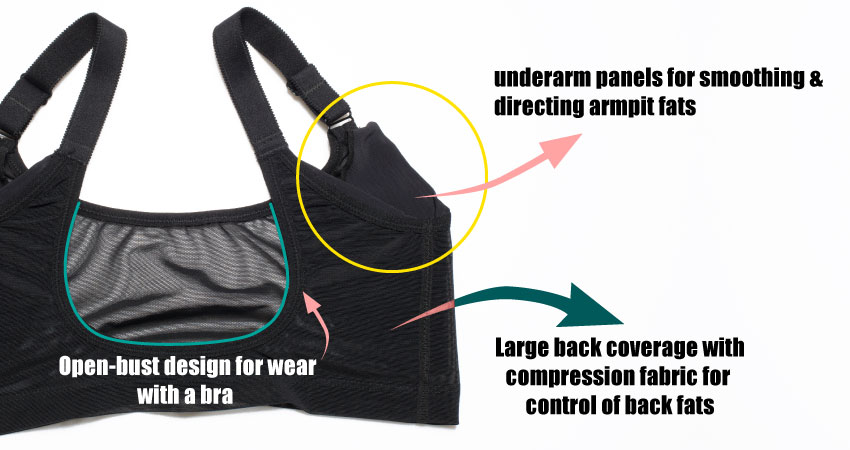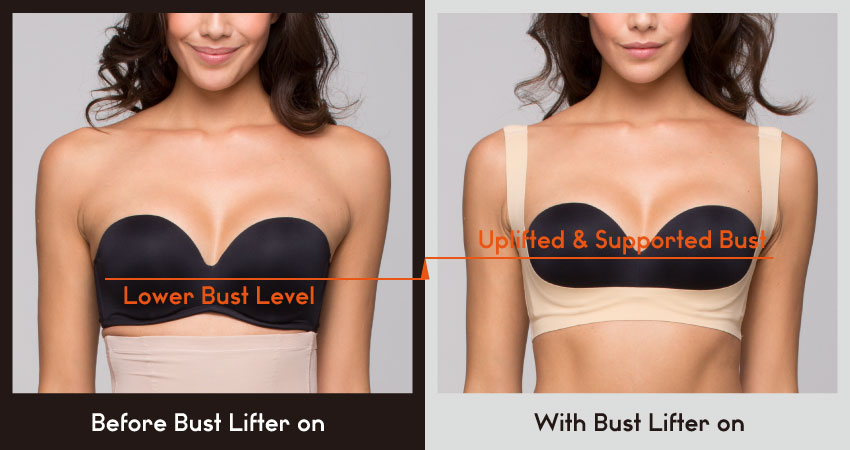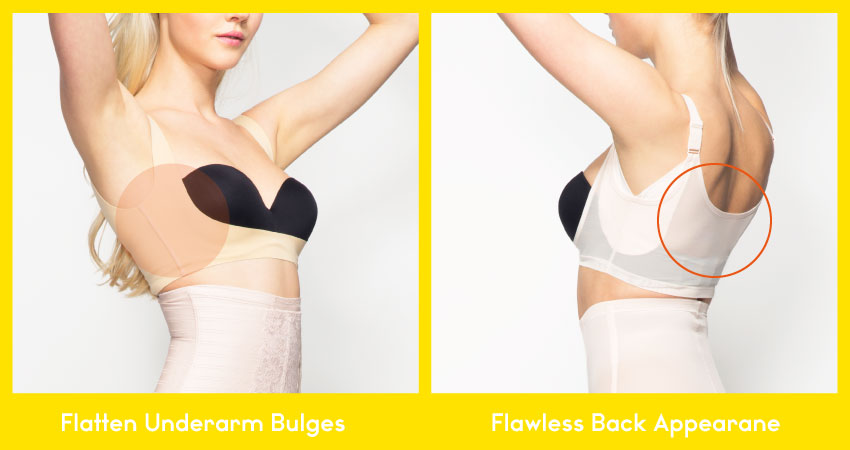 ** Let's check out our "Shaping Bra Lab video" to have a better idea. **
---
The Correct Way of Wearing Bust Lifter

Most people may not know, a bust lifter shall be worn underneath a bra. There are two major reasons: firstly, a bust lifter in direct contact of the bottom of your breasts can spread the lift better, therefore, will be more effective to give a vertical lift. Secondly, if wearing it over a bra, especially of a bra with underwires, will push the underwires against your body which will most likely cause discomfort. Since you can expect a better uplifted level of bust line upon putting on a bust lifter, wearing a bra on top of it can also ensure better breast shape and appearance after you put on clothes.
If you like bra-free moment while you sleep, you can sleep in our seamless and laser cut style bust lifter without a bra yet can still keep your breasts from sagging. We also recommend you to put on a wire-free sleeping bra or bralette with the bust lifter as it will give you best comfort yet supportive for bed-time and would be a good choice for those with bigger busts.

Step 1: Get it up from your legs and pull it up to the shoulder.
Step 2: Adjust the shoulder strap (if adjustable) and "swoop-n-scooping" to make sure all the breast tissue will run into the cup area before you put on a bra.
Step 3: Put on a bra and scoop again if necessary for the best instant lifting effect. You are done!
---
Tips: Who will need one?
Here are our suggestions for who are looking for:
an instant lift of breasts or raise your level of bust line

ways to avoid or decelerate the situation of bust sagging

a comfy way to get rid of armpit bulges, even for those who have serious underarm bulges that hardly find adequate coverage bras

extra underarm coverage where wearing a conventional bra is not good enough
Simple and easy! Shop our Bust Lifter collection now.