2021-01-26
How to find the Right Bra online?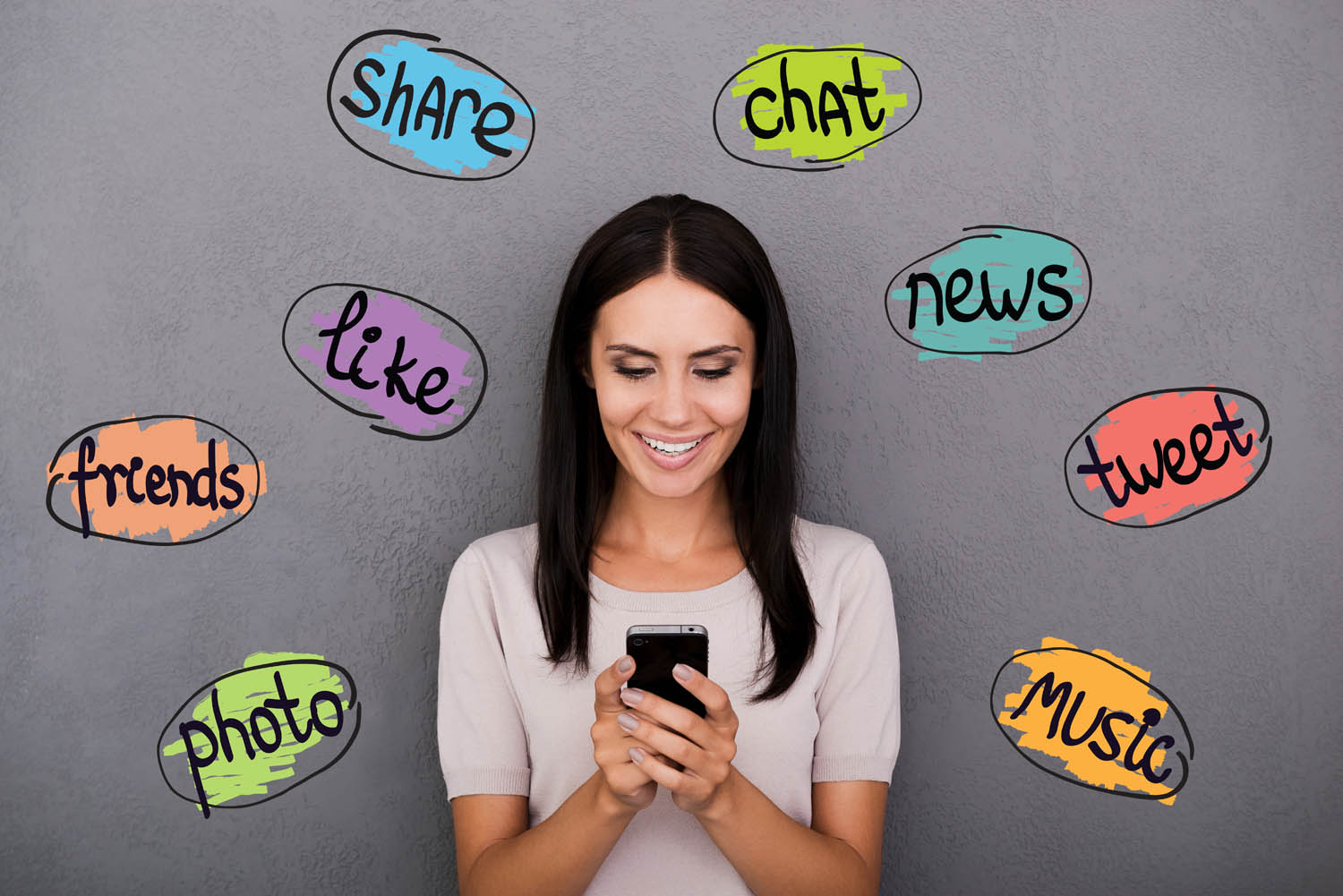 Bad Hair Day vs Bad Bra Day
We all know that getting bras without trying on is not easy and that's why most women still pay visits to lingerie shop when it comes to intimate shopping. Unlike fashion outfits or clothing which we can tolerate a little on fit, bra is really the second layer to the skin and it must be good fitted and comfortable during the day, otherwise, it will be just like another bad hair day if it doesn't.
---
Online Bra Shopping is More Easy NOW
Yes, I agree that it is still best to try on the intimates at the stores so we know that fits before we get it home. However, we must also be aware the limitation on offerings at particular shop or brand that you visit. And as a fact, there are many women out there hate the bra-fitting experience at store due to many reasons. On the other hand, shopping online allows you to find any styles that you want at your fingertips. The only pullback is that when we got a bra that doesn't fit well, wrong size, etc. Then we might need to go through all those complicated exchanging, refund and returning procedure type of hassles.
Fortunately, thank you to the technology, there are many online stores over that world nowadays with good reputations that can help you find bras that fit you. To name a few, thirdlove.com, brayola.com, herroom.com, etc. For example, thirdlove.com Fit Finder will help you to find your fit and recommendations by going through their 60 secs questionnaire. There are around 10 questions including the band size, cups size and particular brand you are wearing, some bra wearing details, etc. which are not difficult to answer. After the questionnaire, you will see your recommended bra size and styles of their offerings. Quite cool right!? Although the results and recommendations do have limitations and may not be 100% depending on the accuracy of your answers, it does provide a good start-up guide for your road to online bra shopping.
---
Where to Get Bras with Extra Support & Functions?
Satami Online also provides an online bra fitting questionnaire called "GET FITTED" which can help you to get our wide range of specific bras with different functions, from instant beautifying silhouette, better underarm and bra bulge coverage, to bust lift and better support for fuller breasts. You will just need to get a soft measuring tape, a pen and paper and put on your most comfortable wired bra of yours to start with. A 5 minutes questionnaire with guide to follow will lead you to our best fit size recommendations in our functional shaping bras offerings. Try it now.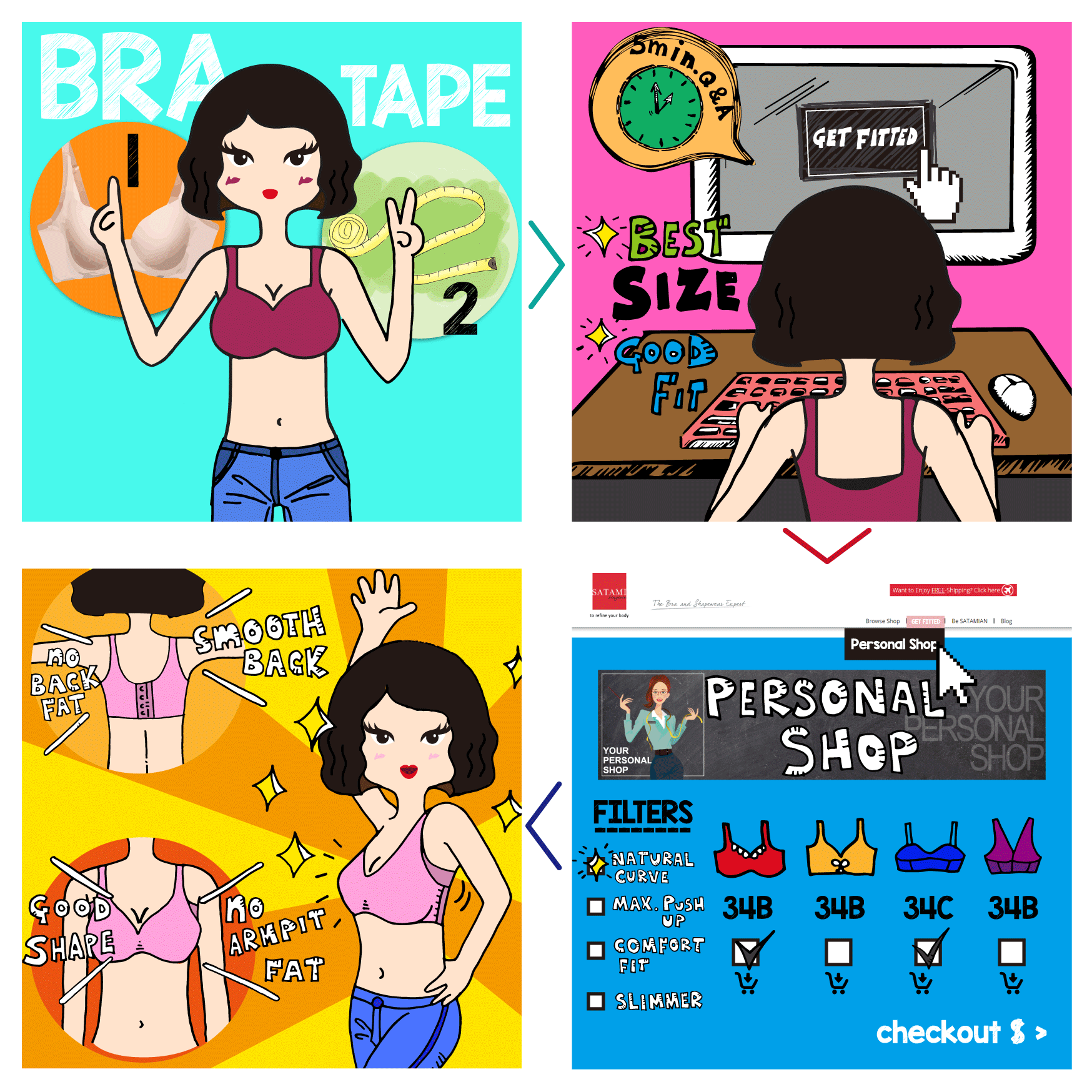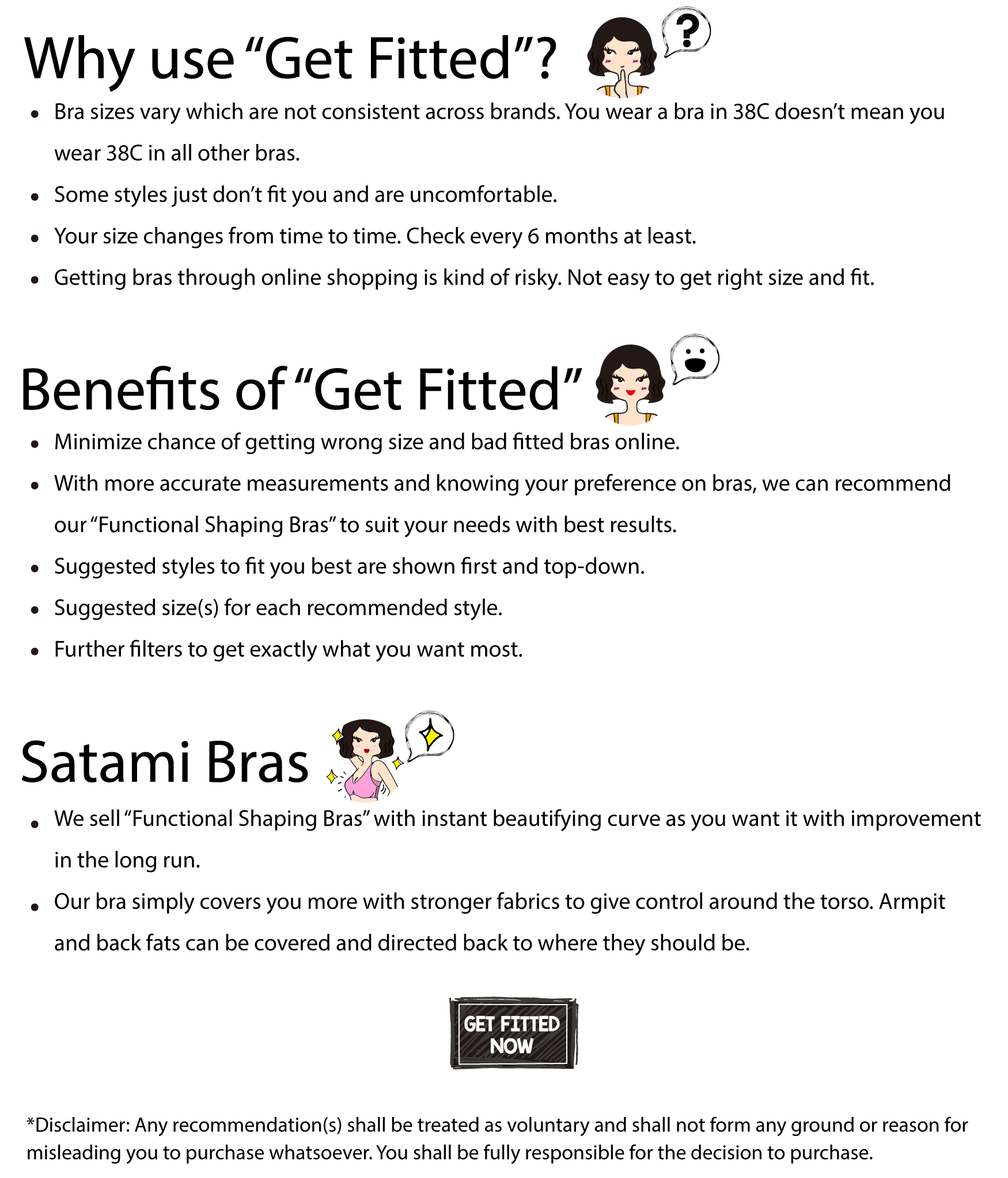 Online Store: https://www.online-satami.com