2018-08-31
Magic Push® – A Revolutionary Design of Wireless Bra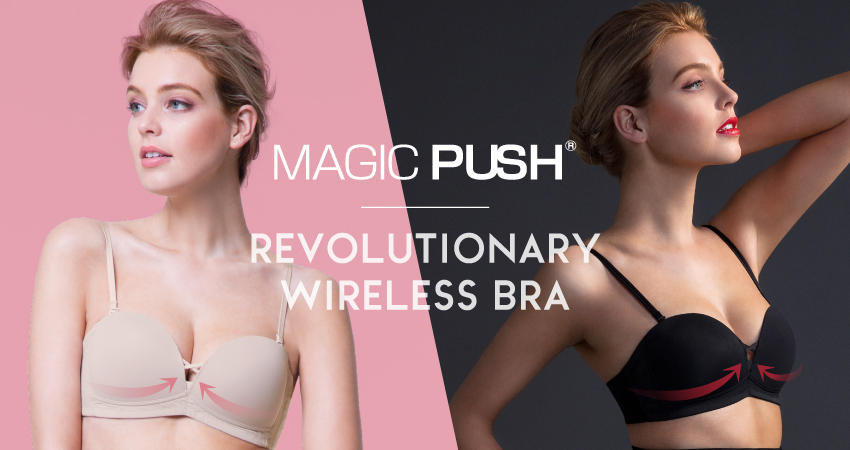 A wireless push-up bra may not be new and most of them are either featuring padding to do all the heavy liftings or sacrificing shape / support. Our new revolutionary patented design "Magic Push®"opens up the possibilities of a good lifting wireless bra, that is light, with unrivaled comfort and yet functional.
---
Who needs a push-up bra ?
A Push-up bra will help women with shallow, muscular breasts or those with breasts slightly less full on top to add curves to the bust. Also for women with nipples pointing outward in opposite directions, you would also want to push the "East West" breasts to look closer together. However, push up bra may not be your cup-of-tea if you have pendulous or deflated breasts. Full coverage one is more preferable than a push up bra as it would give better control and support for you.
---
What is "Magic Push®" ?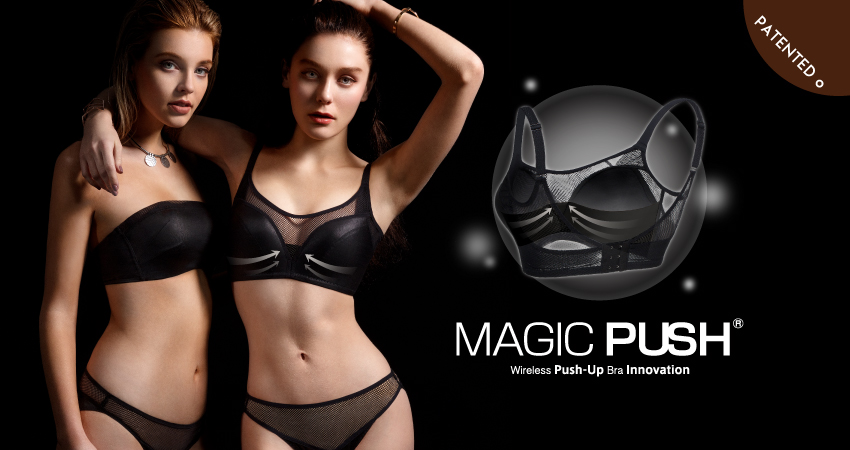 Our patented "Magic Push®", a unique inner support sling that is made of stretchable and elastic fabric, specially designed to give a push-up and enhanced push-in effect to the breasts comfortably. The "Magic Push®" will bring your breasts closer together and lift your breasts for a fuller shape and smooth silhouette under clothes instantly.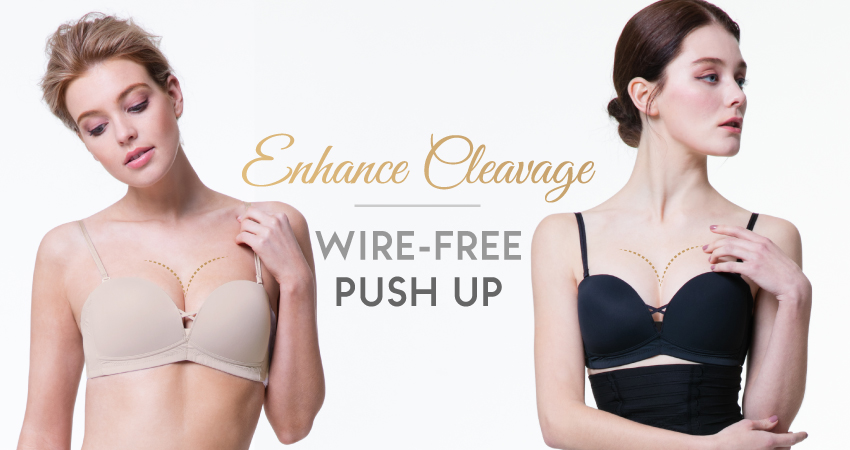 A little tip for you: We suggest you to scoop your breasts tissue slightly above the support sling to obtain the best cleavage. You can check out here for the "Swoop and Scoop" method.
"Magic Push®" collection is now available in sizes 32A to 38C. If you are larger than D cup, a wireless push-up bra may not suitable for you, but you can still check out our functional and beautiful wireless bra / bralettes for larger cup here. Hope you will like the fit of our wireless bras and feel free to comment.