Disclosure: I received both sets here free of charge from Satami to review. All opinions are, as always, 100% honest.
Earlier this year I reviewed two minimiser bra sets and two plunge bra sets from Satami. As they introduced themselves to me as experts on fit, I did something I'd never done before and let the brand choose what to send me, picking out whatever thought would fit me best. And I was very impressed – three of them are probably the best-fitting bras that I currently own.
Still, I can't bring myself to really love them. Lingerie for me is about fashion, and I will always choose the beautiful bra in not-quite-my-size over the perfectly-fitting but bland one. So when Satami approached me again, I was keen to choose the styles myself this time. If I could have that same flawless fit in a bra that I really liked the look of, I'd be onto a winner!
Sadly, my favourite bra from Satami's new arrivals isn't available in my size, but the pink bra here came in a close second. The plain black one may seem a bit, well, plain for my usual tastes, but I chose it as a replacement for my previous simple black bra – something to pair with all my pretty black knickers that are lacking a matching bra of their own.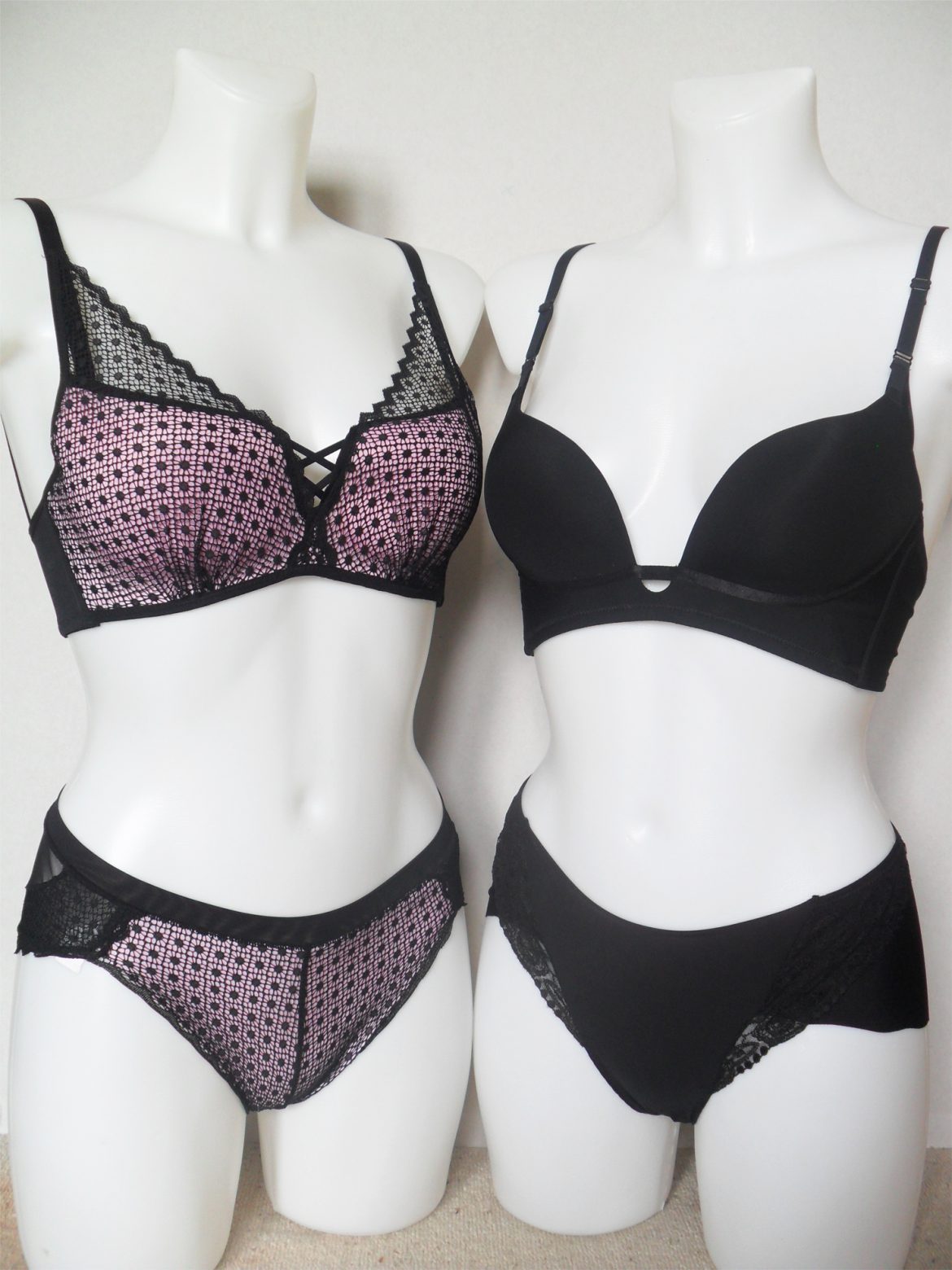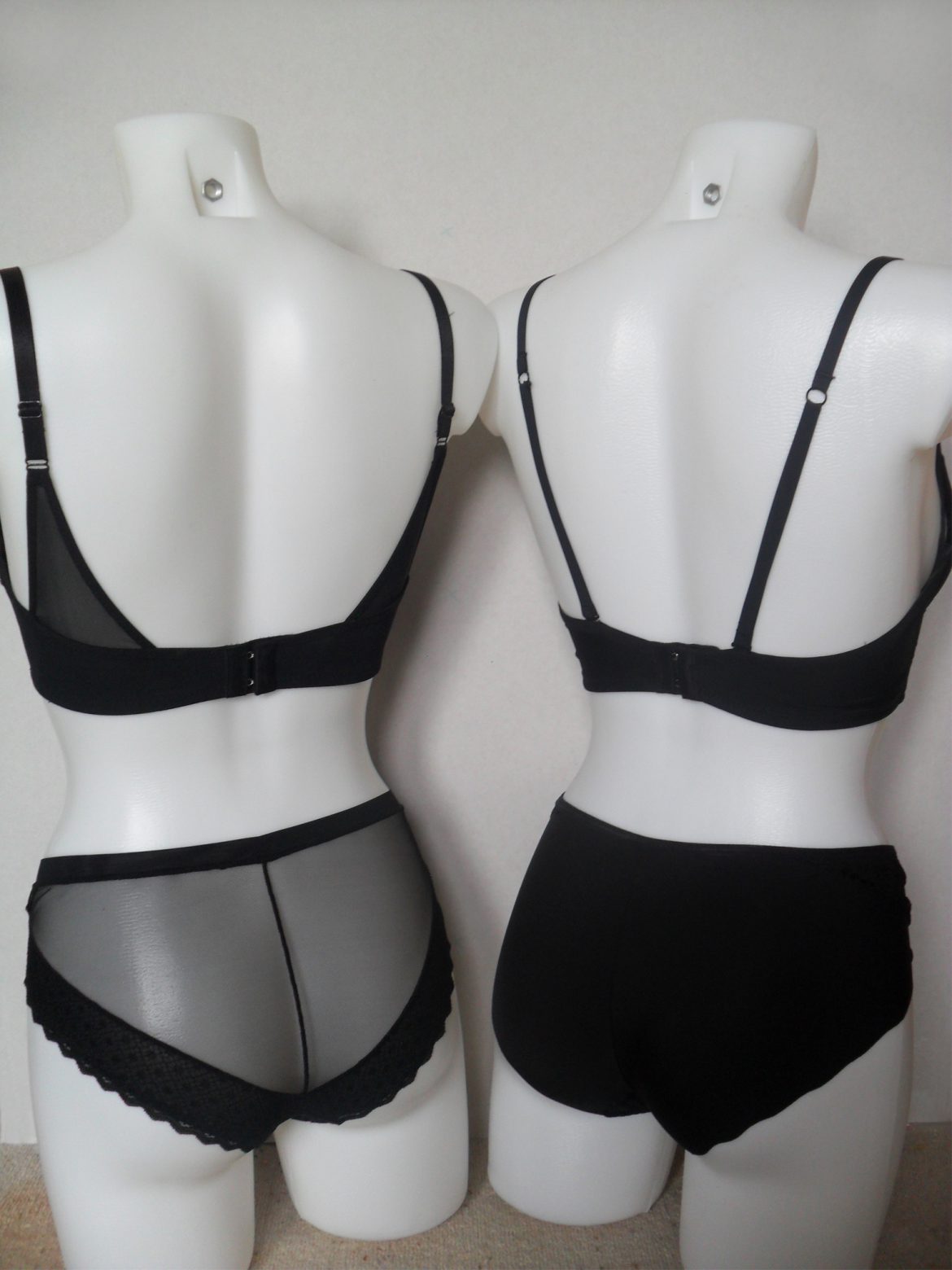 Appearance
The pink and black Lace Deep V Wireless Bra is from Satami's mainline collection and caught my eye for a number of reasons. The net-like lace is unusual and eye-catching, something of a cross between a polkadot and a geometric floral. The little criss-cross detail is cute (even if it does kind of cover up the plunge part of this 'deep V' bra) and I like the way the lace continues up to the shoulders.
The black J-Hook Deep V Wireless Push Up Bra is what I would describe as a 'super plunge'. Although it's plain, there is something in its sleek, clean minimalism that appeals to me. Maybe I just think it looks pared-back because there is literally less bra there – this is definitely a style that's all about creating and framing cleavage!
Verdict: 6 / 10 (pink) and 5 / 10 (black)
Construction
It actually took me a while to realise that neither of these bras were wired. Yes yes, I know, it's in the product name! But like I said, lingerie for me is all about aesthetics and I basically just look at the picture.
Both bras are fairly structured, with thick push-up padding and flexible plastic boning at the sides, so they don't feel like a wireless bra. The black one even has a stiff ridge (not unlike the one inside my Bras Without Wires Superhero and Python bras) which acts a little like an underwire.
Both have pockets for optional extra padding (not included). The black bra is from Satami's higher-end Sheree line and you can tell; although it is the plainer design, it has a more-perfect finish with perfect stitching, compared to the odd rough edge or loose stitch on the pink bra.
The fabrics on the Sheree bra are also clearly high-quality, including a bamboo-blend lining. I particularly love the straps which are super smooth, and have a small hook to convert them into a racer-back style.
Verdict: 7 / 10 (pink) and 9 / 10 (black)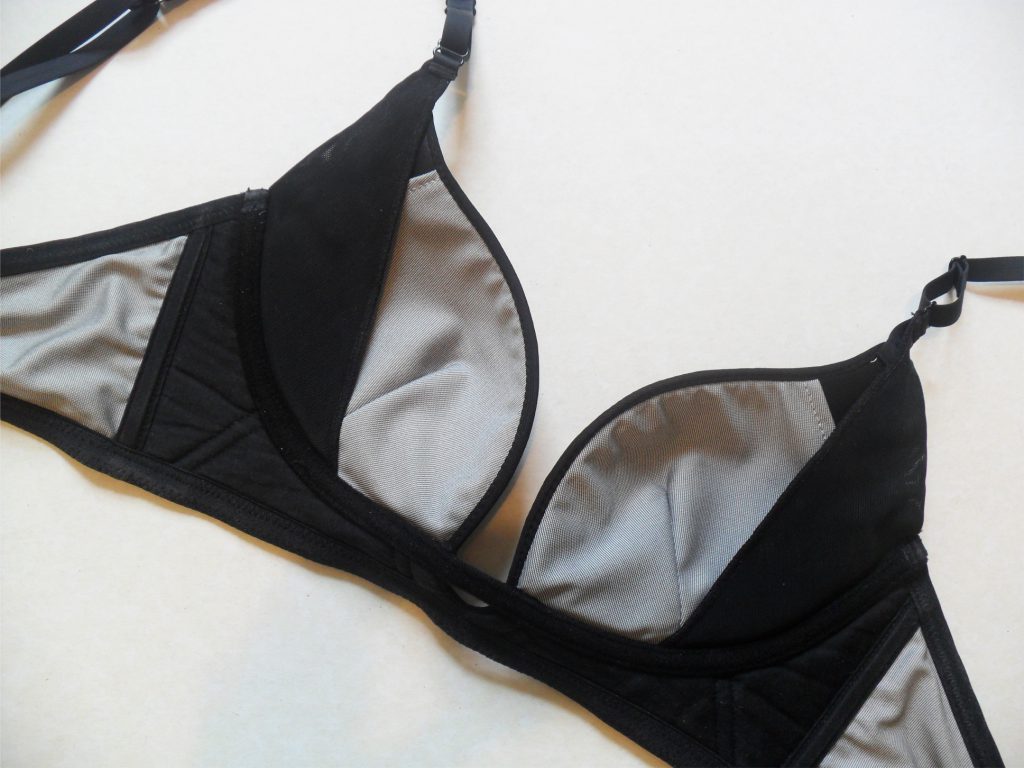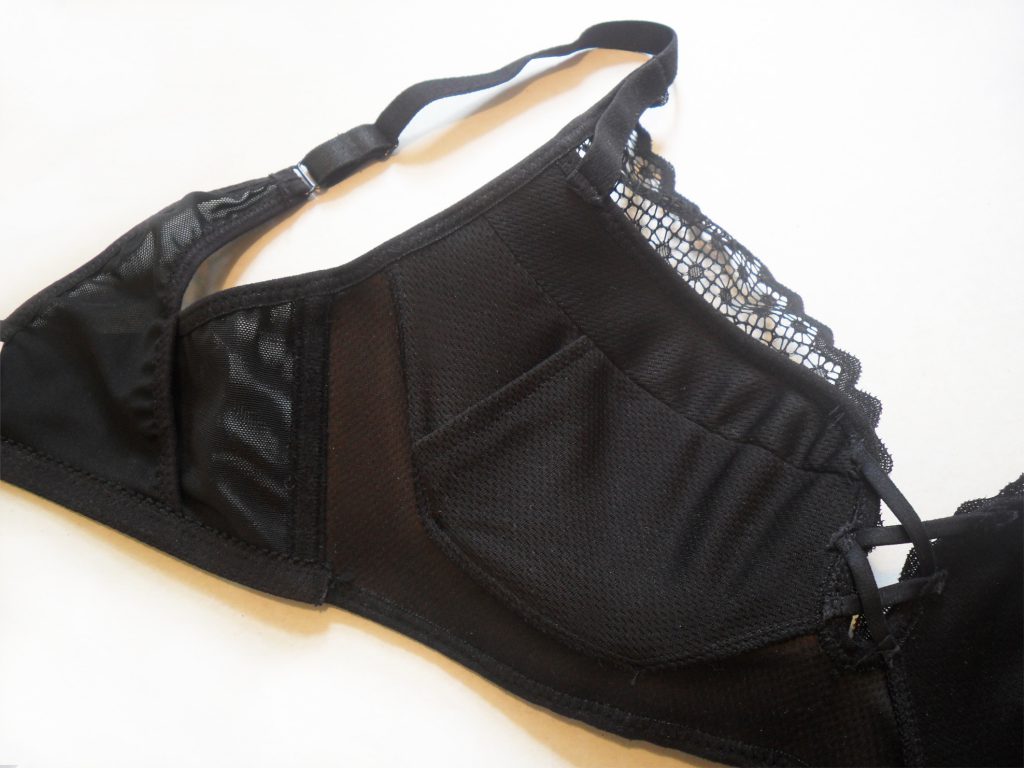 Fit
I went with a 32D for the black bra. For the pink one, Satami told me that the cups came up small but as there is no 32DD, they sent me a sister-size of a 34D instead. As with my other Satami bras, the bands do come up tight and feel like a 30 and 32 respectively.
The cups on the pink bra are a perfect fit. As for the black one, I am spilling out of them a little despite it being my usual bra size, so I'd recommend going up a cup size if possible in this design.
Both bras, in typical Satami fashion, create dramatic cleavage! It's all thanks to padding angled to push breast tissue in from the sides, towards the centre. Now that my seemingly ever-shrinking boobs are down to a 30DD/32D, that's not something I get in any of my other bras, just my six Satamis. So if it's cleavage you're after, I can definitely recommend this brand.
The knickers I haven't spoken about yet, but as in previous reviews they come up very small. In Western brands, I wear a size XS. These pairs are both a size M, and the pink ones are a little on the tight side. Absolutely definitely check the size chart here, and if in doubt size up (as I am not even at the upper end of the size M measurement guide for the pink knickers).
Verdict: 8 / 10 (pink) and 7 / 10 (black)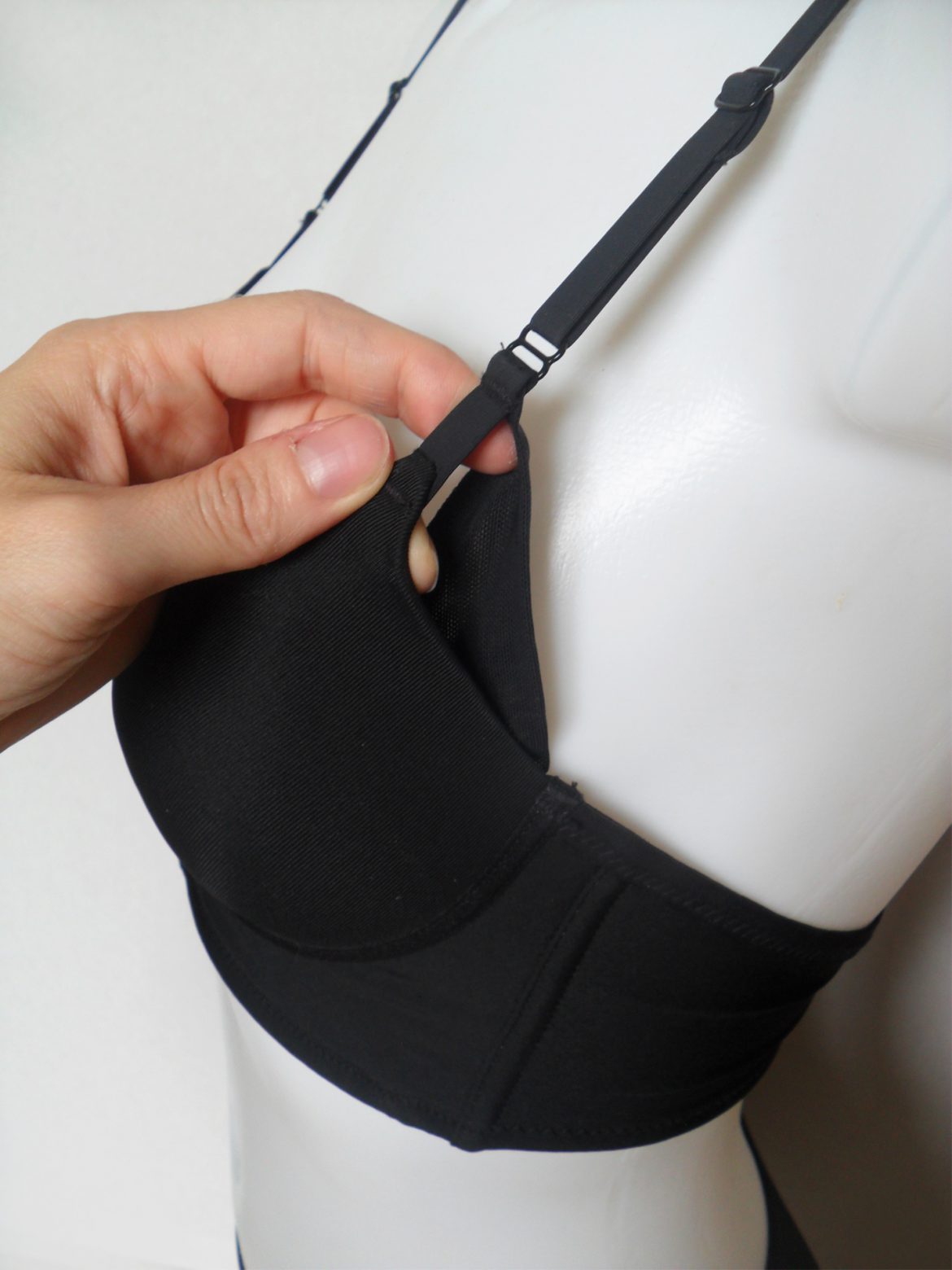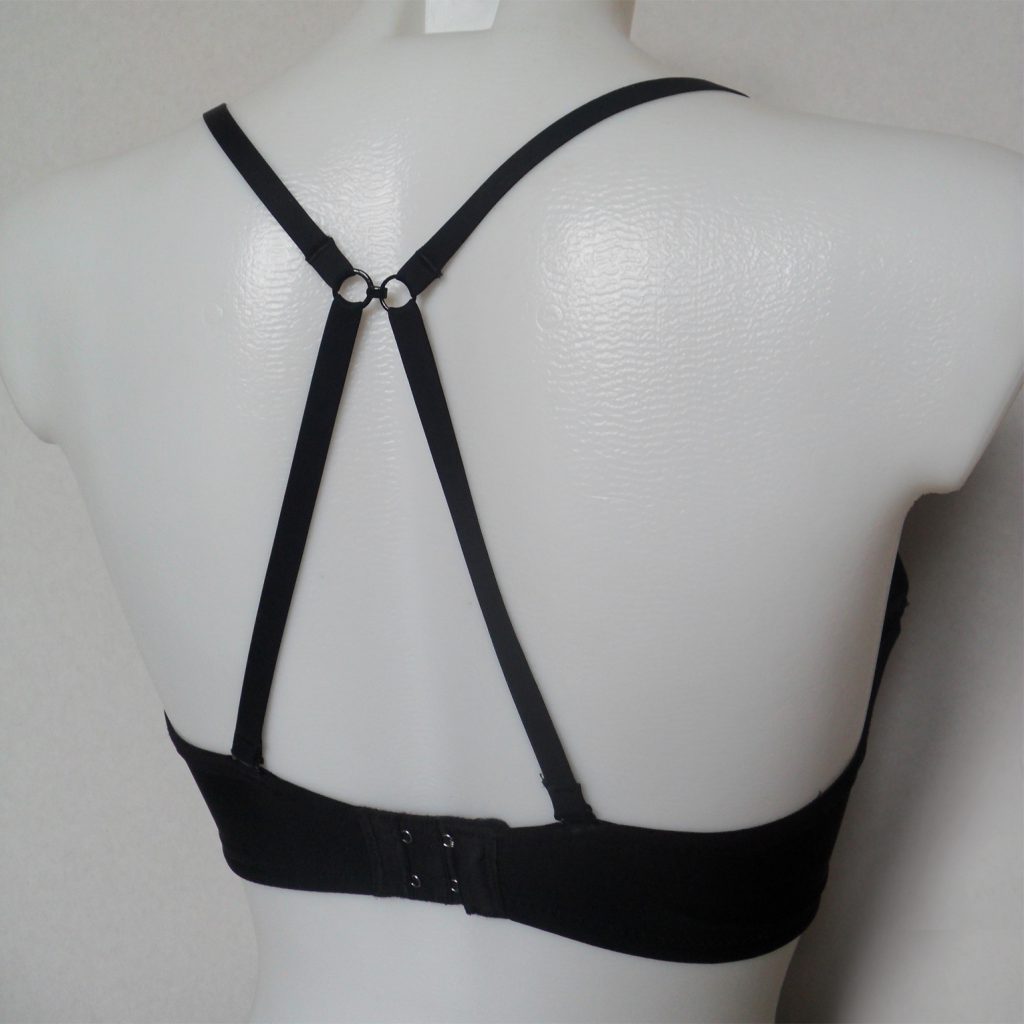 Durability
Both of these bras are hand-wash only. I've had them for over 4 months now and worn them regularly, and all four pieces are still in excellent condition. Just a little pilling on the seam down the back of the pink knickers, but that's it!
Verdict: 8 / 10 (pink) and 9 / 10 (black)
Value for Money
The black set costs 358 HKD (~£36 / ~$47 / ~40€) for the bra and 108 HKD (~£12 / ~$16 / ~14€) for the knickers. The pink set costs 398 HKD (~£40 / ~$53 / ~44€) for the bra and 138 HKD (~£14 / ~$18 / ~15€) for the knickers.
As far as everyday lingerie goes, I love both of these sets. My Satami bras always fit so well, and considering that everything has held up nicely to a few months of regular wear, I find the prices perfectly reasonable.
Verdict: 7 / 10 (pink) and 7 / 10 (black)
These two sets have become staples in my weekly lingerie wardrobe. I would really love to see Satami bring out a premium line, with emphasis on more luxurious laces and trims, in which case I am sure I would become a die-hard fan of the brand! As it is, I think they're excellent for simple basics. If it's fit and support (or cleavage!) you're after in a bra, give Satami a go.
Have you ever purchased from Satami? Or tried a padded, wireless bra like these ones?